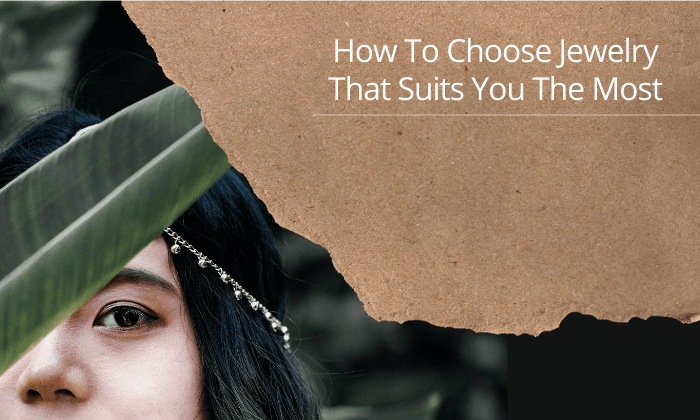 Jewelry is an important accessory that honors the beauty and personality of each person. Choosing the right jewelry for the face, personality and outfits will enhance one's beauty. Here are tips that can be handy when you choose the best jewelry for you next time!
Choose jewelry that matches your personality
If you belong to the traditional type, then you should choose simple yet romantic jewelry that has a soft design and has a more vintage look. If you are an enthusiastic type, love fashion, you should choose the jewelry designs that are unique and large to make an impression. In addition, you also should combine jewelry that matches your hairstyle and face shape.
Choose jewelry that matches your face shape
The round face is best for the teardrop earrings, long or slightly angled one. You should choose a necklace that is a slim strap one, along with gentle patterns to creating a slim look for the face. Avoid choosing a necklace that is tight to your neck with a lot of stones that will make your face look bigger.
If you have a triangular face shape, long hook earrings will be the most suitable for you. For squared face, you will be very pretty with small, round earrings that will reduce the angle of your face.
Oval faces are usually suitable for all types of earrings. If your neck is slim, you can also choose a close-fitting necklace. If the neck is a bit short, choose a long and slender one.
Jewelry combination
The combination of earrings with necklaces, rings and bracelets creates an elegant and luxurious style. But if you are not good at combining these accessories, it is best to avoid wearing too much jewelry. Just a necklace or bracelet is enough to create a feminine look.
Jewelry and hair color
It is divided into two groups, white jewelry, such as silver, white gold and platinum, and the yellow group such as 14K gold and 18K gold. If your hair is reddish brown or greys, you should choose white jewelry. If your hair is blond, you should choose yellow jewelry. If your hair is black or deeper tones, you can experiment with any metal or gemstone colors you like.
Jewelry and costume colors
If you are wearing a black dress, you should choose sparkling silver earrings to increase the arrogance. You should choose platinum/silver tone earrings with rose stones when wearing red clothes.
Black gemstone jewelry do add a class to the black monochrome color outfits. The neutral colors outfits can team up great with blue or green gemstone jewelry, the color pops up only enhancing the overall look. The blue, green & purple minerals also combine beautifully with yellow/orange/red color outfits.
If you are not confident in color coordination, go with more classic combinations. A string of pearls for example, you can rarely go wrong with them, they've been a fashionable choice for generations.
Above are some tips for you to choose the right jewelry to shine bright! There is no denying the attractiveness of the jewelry that brings to the outfit. However, you should consider spending carefully when choosing the right jewelry to save money on beauty. When buying jewelry, you should also carefully ask the seller and choose for yourself the type of jewelry that does not contain ingredients that cause skin allergies.