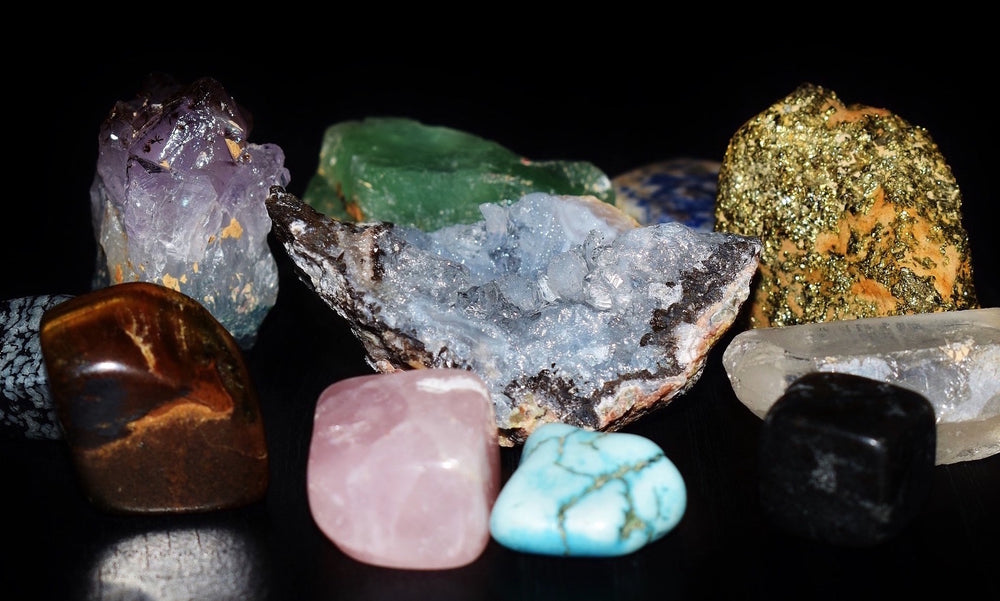 "A gem cannot be polished without friction, nor a man perfected without trials."- Chinese proverb
Besides throwing a major life lesson of perseverance, gemstones have never failed to amaze us. Their unmatched allure and various astrological and healing benefits have put them on the most sought-after list in the jewelry industry. Having stolen hues from a rainbow and sparkles from the crystals, gemstones have captured fancy and desires of men and women for ages. The chase of gems has become the subject of legends, fairy tales, epics, and major motion pictures.
The jewelry market world-wide is evolving and bringing in alternatives ranging from traditional rubies, emeralds and sapphires to the more contemporary tourmalines and kunzites. As buyers have more varied choices, they are getting increasingly adventurous in picking semi-precious stones.
Relevance of semi-precious stones
Semi-precious stones are in huge demand lately due to various economic factors like macro-market influences, shifting ethnic influences and a preference for style over sentiments. Designers all over the globe are using colored stones in jewelry for various reasons like the uniqueness, aesthetics and current trends. Each color has a story to tell. Red stones symbolize the heart, and thus love and a zest for life. While Ruby comes to mind first with red, there are other beautiful stones which one can consider like red tourmalines or red garnets. Green, on the other hand, symbolizes balance and continuity. One has the options to pick emeralds, green garnets or green tourmalines. For blue, which implies spirituality and purity, sapphire and iolite both do the job well.
Origin of the term- "semi-precious"
Now, you must be curious about the origin of the term- "Semi-precious". We are all familiar with the four major gemstones- Diamonds, Rubies, sapphires and emeralds, classification of which dates back to ancient Egypt, Rome and Greece. In that era, these four stones were considered rare and valuable and had a huge religious and aesthetic relevance.
As per the general notion- "Any gemstones other than the "Big Four" precious stones fall under semi-precious". The notion indicates that semi-precious stones are not as rare as precious stones. However, this doesn't hold true in many cases, like for example- Paraiba Tourmaline can beat some of the precious stones in their rarity. The jewelry industry is now trying to eliminate the prefix- "semi" altogether as all gemstones are valuable in their own ways. According to CIBJO, the World Jewelry Confederation, a precious gemstone is a "natural inorganic material" and going by this definition, all gemstones are precious.
How can you style them?
From the elegant rosy glow of morganite or soft blue aquamarine to the hot and fiery hue of a red spinel or mandarin garnet, these lovely stones offer an unlimited ground of creativity and innovation. Be it bold opulent pieces, delicate geometric neckpieces and bracelets, cocktail rings or chandelier earrings- there are plenty of options you can consider based on your personal style and occasion.  
Or one can take inspiration from the likes of Meghan Markle, now the Duchess of Sussex, who was spotted donning a Missoma Interstellar ring with a stone inset on her royal visit to Scotland with her then-fiancé- Prince Harry. Semi-precious stones add glamour quotient and originality to each piece making a style statement and compelling even the Royals to give that a try.
Semi-precious gemstones are the versatile solution for edgy styling, provide therapeutic and healing assistance, rich in tradition and have astrological importance. They, for sure, can be termed as master stones considering the qualities they possess. Why don't you gift yourself one to know what we are trying to convey here?